3d rendering showing the various parts
3d rendering showing the various parts
3d model with 3d chicken in 3d yard
Animated GIF of Russell Moore assembling version 2.0 in our development shop in Abiqui NM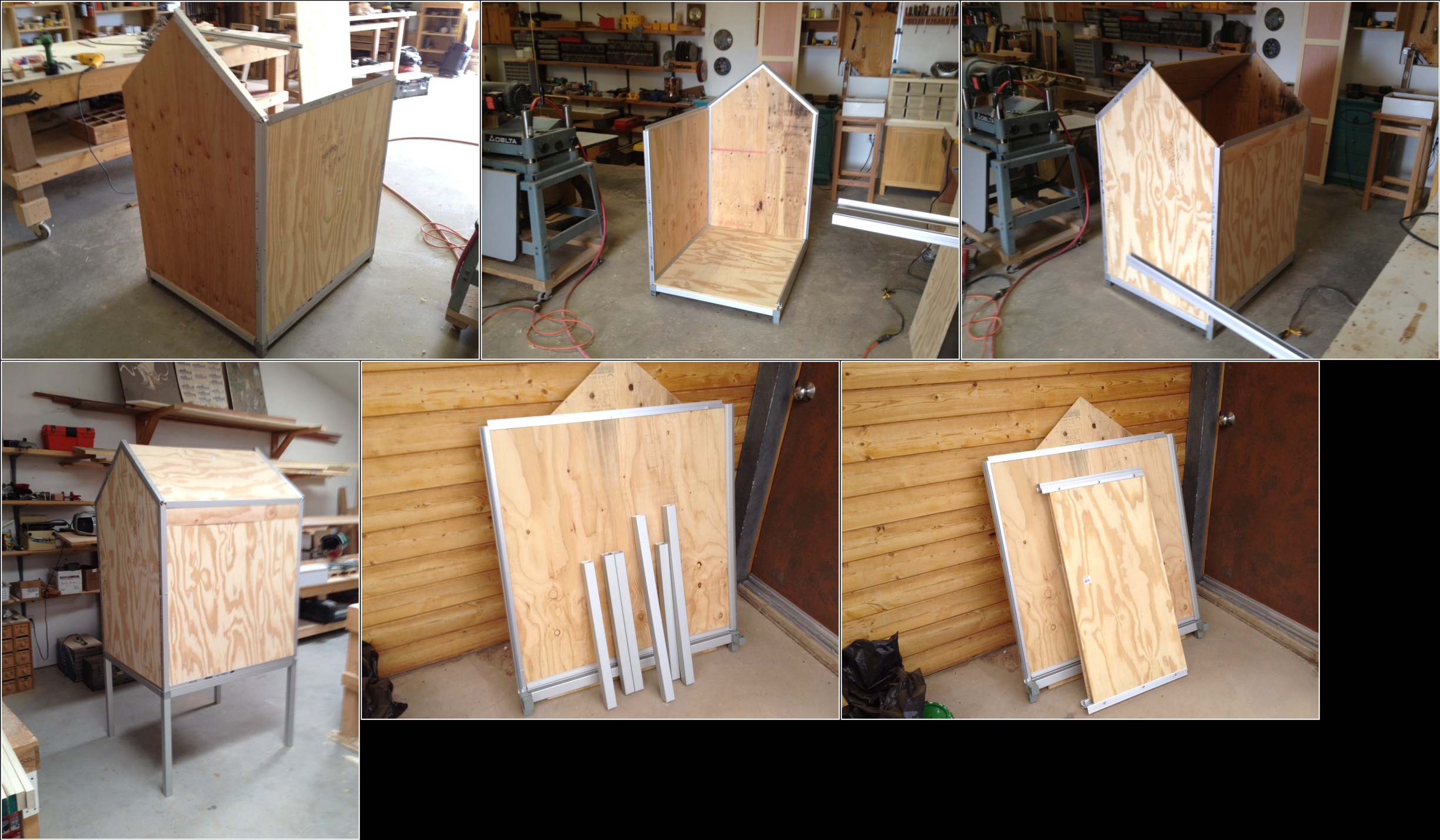 flat pack-prefab design principle
These photos show the pre assembled nature of how our coop will ship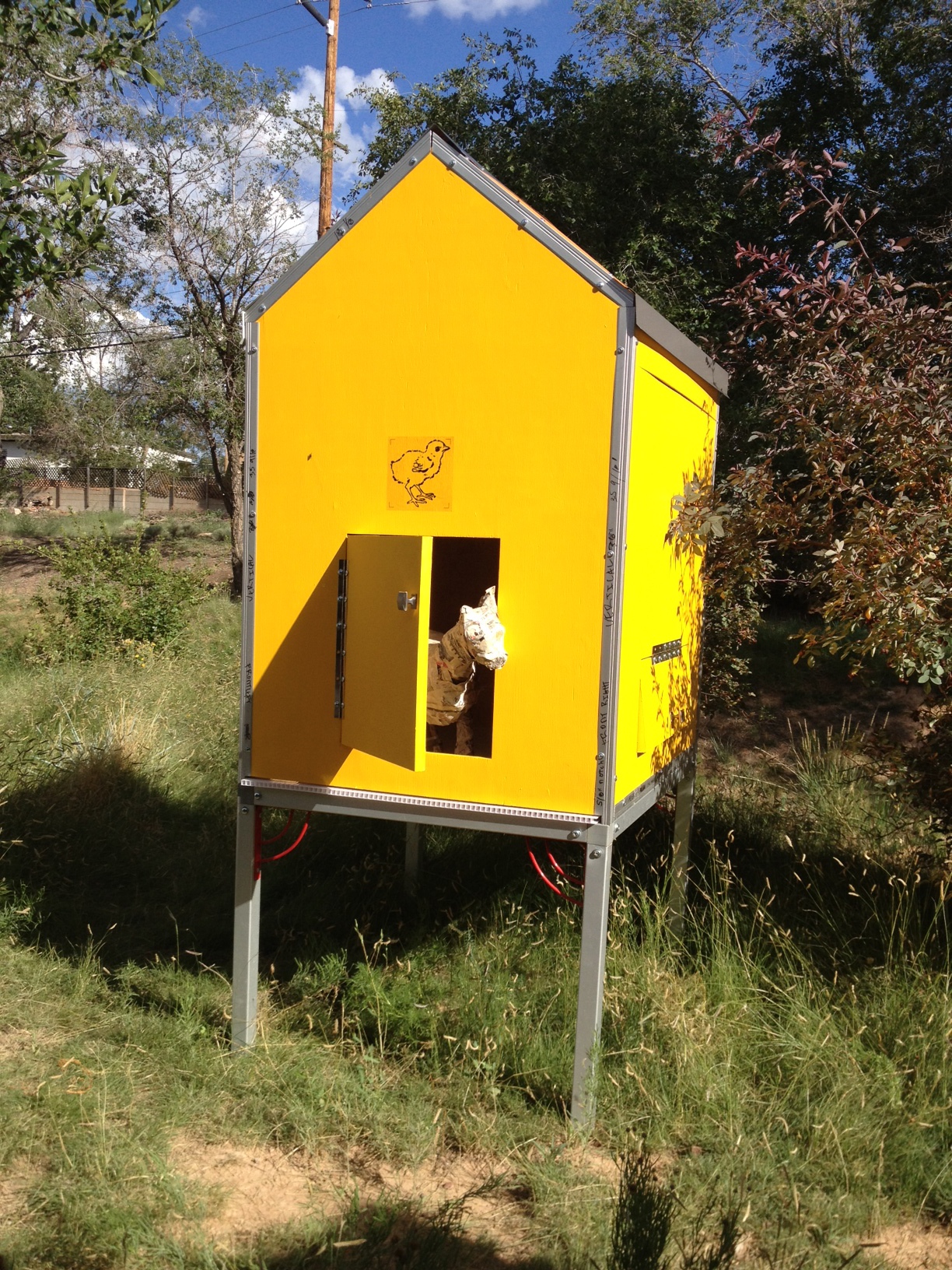 version 2.0 production prototype.
This version will be available with painted exterior plywood sides/top or twin wall polycarbonate sides and top. 2.0 (as did 1.0) has a pull out bottom floor for easy cleaning. Its approximately 36"x30"x5'-5" tall, and holds 4 chickens,with a roosting bar inside and an egg hatch on the side.
An optional attached run will be available.
The coop is manufactured with high strength aluminum extrusions, and comes partly pre assembled.
another view of version 2.0
back/side view of version 2.0
The rear of the coop features an operable vent that can be opened when its warmer and closed up as necessary when it gets cooler.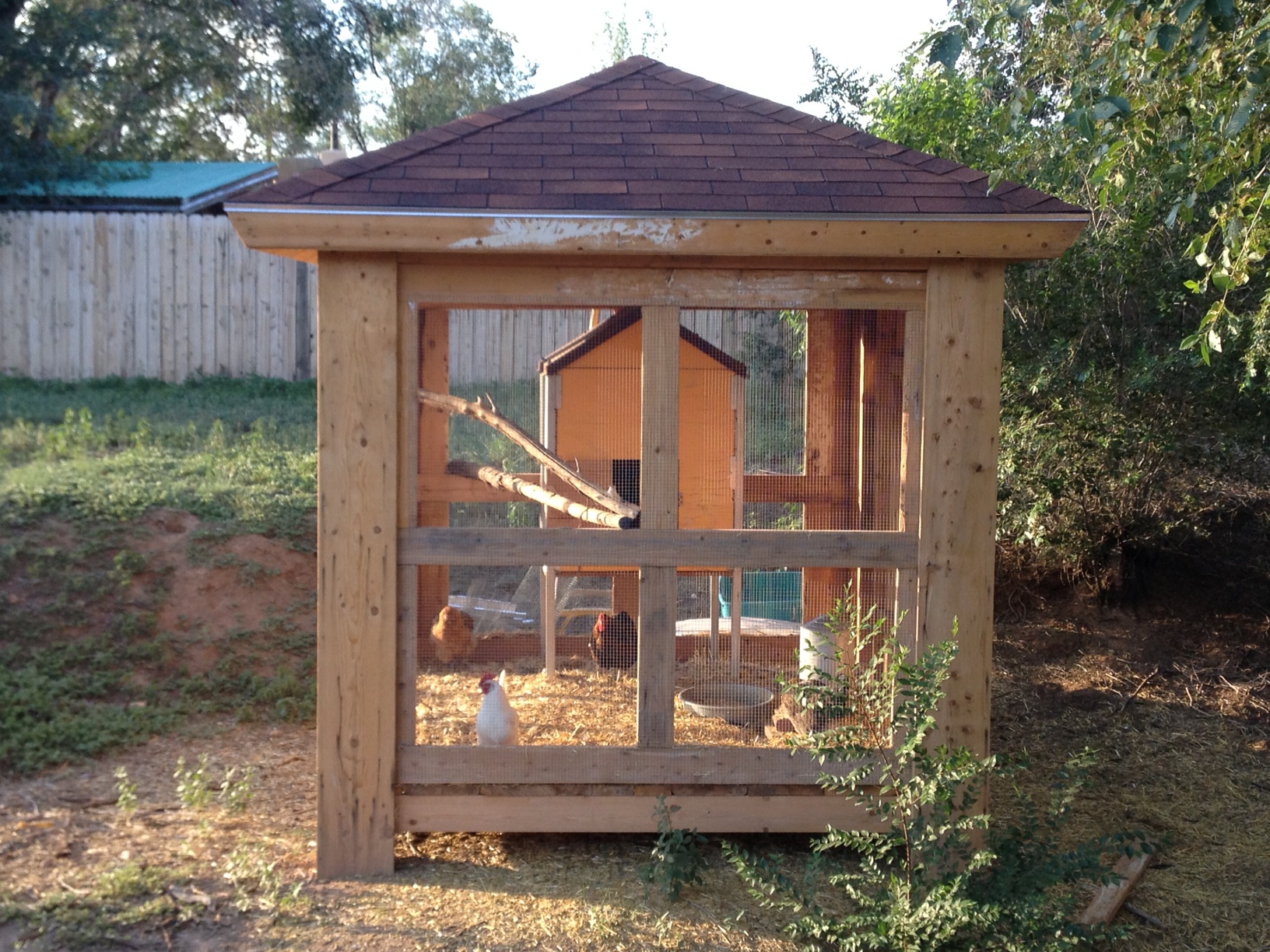 The acme happy chicken company test labs
here inside the alb is version 1.0, built around 4.5 years ago. 6 chickens have lived happy and productive lives in version 1.0!
the coop sits inside what we call the chicken pagoda or chicken fortress, as we live in a neighborhood (right in the middle of Santa Fe NM) that has a fair number of coyotes and hawks that like to visit our chickens...
another view of the test labs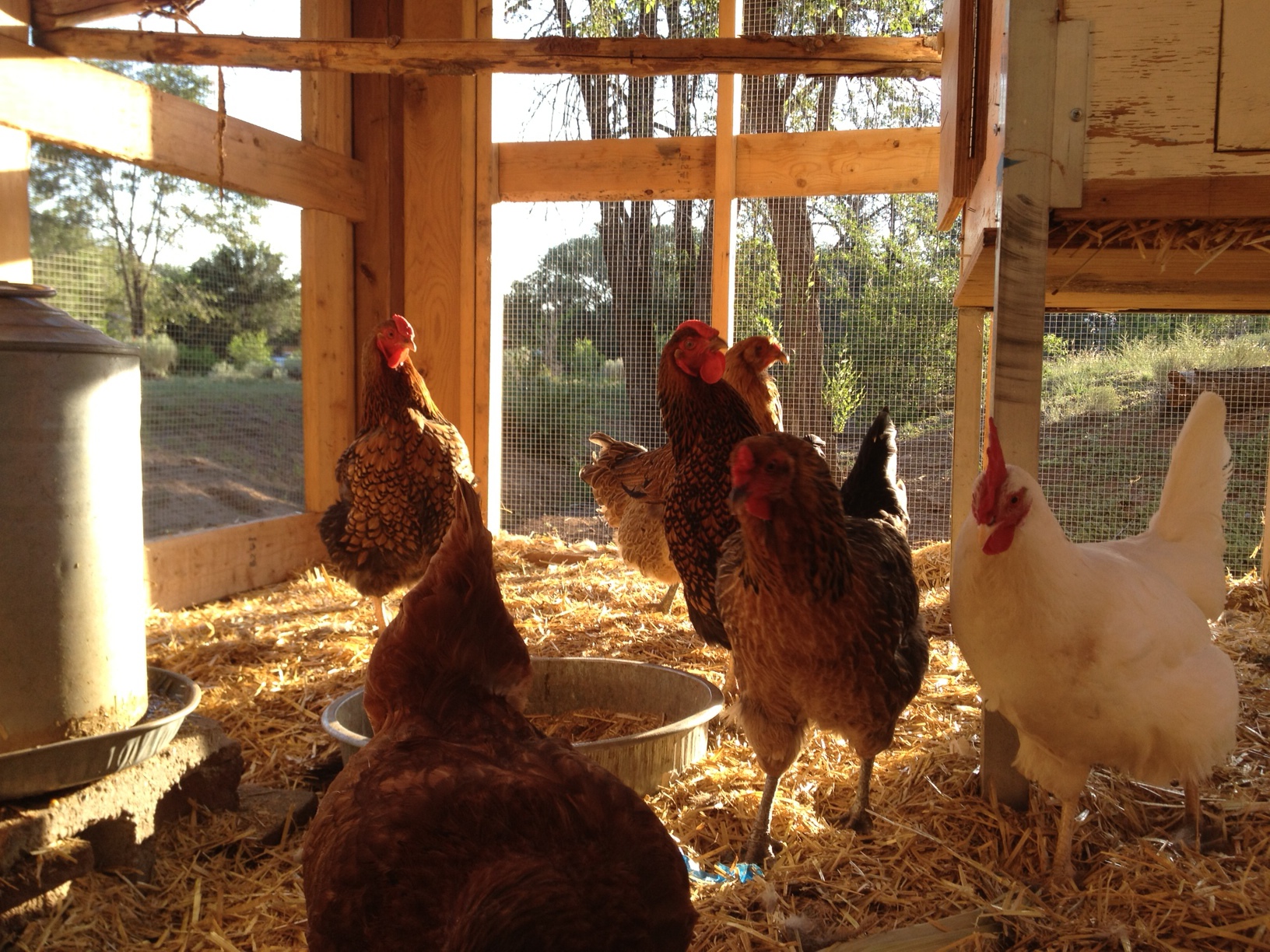 lab scientists hard at work.